The Need for a Children's Hostel
Kyitsel-ling Tibetan Children's Education Center (Kyitsel-ling) was created in response to a real need of the community.  While it is true that some Tibetan families have done well in exile, many continue to be very poor. Kyitsel-ling is a home for the poorest of the poor, children from broken homes and homes where the parents' poverty and lack of literacy does not allow them to actively support their children's education.
A large number of Tibetan refugees in India make their living by selling sweaters and jackets. During the winters, they travel to different cities in India for business. Often their children's education gets disrupted as they are compelled to follow their parents for lack of a place to stay. Kyitsel-ling ensures that at least some of them can have an uninterrupted academic year. Appreciating these needs, the establishment of Kyitsel-ling has been welcomed by all sections of the Tibetan community in exile. Initially planned as a center for fifty children, we have close to a hundred children at present.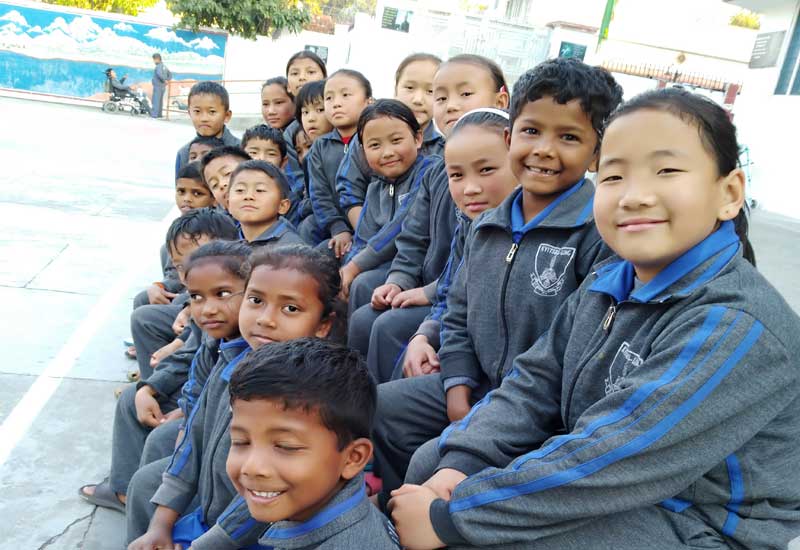 The Tibetan settlement at Clement Town, North India, is wonderful home for over three hundred families. One of the strengths of this community is a Tibetan high school right in the middle of the settlement. Poor and needy Tibetan children from the surrounding areas could avail of the education at this school, if only there was a boarding facility. The settlement leadership under Ven. D G Khochhen Rinpoche is wise and supportive of all efforts to genuinely help with the children's education. This was a major reason for the establishment of Kyitsel-ling at Clement Town.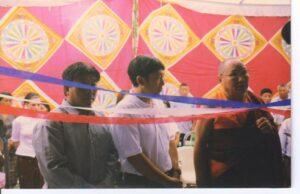 HH The Dalai Lama Lays Foundation Stone
All the good and positive things connected with Kyitsel-ling, we believe was possible because we were extremely fortunate that HH The Dalai Lama laid its foundation stone on November 21, 1997. At that time, the founders had a great vision that was clouded by initial doubts and uncertainties – can we get the resources necessary, can we then sustain it and will this center truly serve a useful purpose for Tibetan children.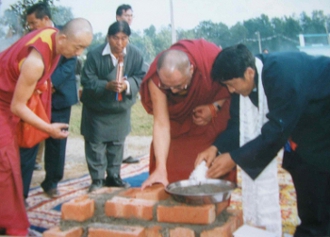 All those impeding doubts were firmly removed when His Holiness blessed the site. For the founders, it was the greatest signal that they were on the right tract and the biggest source of inspiration. Today, nearly fifteen years later, we've touched the lives of hundreds of children and hope to continue this work for the foreseeable future.