One of the first major undertakings of society was the creation of an educational hostel. The foundation stone of this hostel was laid by HH The Dalai Lama on November 21, 1997 and also named it Kyitsel-ling.
The settlement leadership under Ven. D G Khochhen Rinpoche is wise and supportive of all efforts to genuinely help with the children's education. This was a major reason for the establishment of Kyitsel-ling at Clement Town.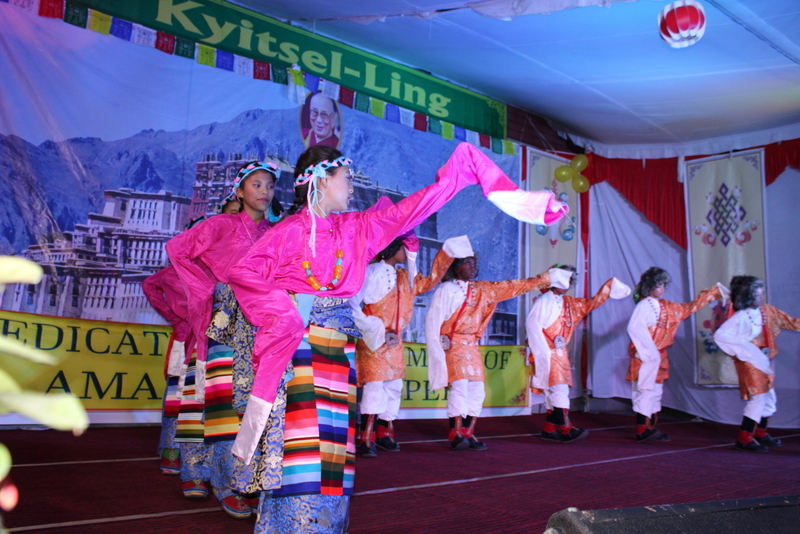 AIMS & OBJECTIVES:
To help the cause of educating the Tibetan children in India.
To provide a centre for children to stay in when their parents need to travel for the business ensuring uninterrupted schooling.
To help transmit the rich cultural heritage of the Tibetans to the next generation.
To instil in Tibetan children traditional moral values – non-violence and universal brotherhood.
To provide quality education to the children under our care.
To cooperate and collaborate with other institutions in the field of education in India.
To help fulfil the broad aims of H.H the 14th Dalai Lama of educating Tibetan children in exile.
To undertake and assist in the development programme and projects among the poor and needy, backward, underprivileged, handicapped and sick
To maintain links with other NGOs regarding the achievement of the society.
To establish the educational institutions and support the effort of the government to eradicate illiteracy.
To help and to be of service to the aged, the weakest and poorest segments of our community.
The mission of Kyitsel-ling Tibetan Children's Education Center – a charitable undertaking of the Tibetan Children's Education and Charitable Society is to help provide quality education and transmit the rich Tibetan cultural heritage to all the children under its care.